Make sure you are protected
Buy AVG
AVG 8.5 Internet Security
Price: f 99.00.
AVG 8.5 Anti-virus Only
Price: f 63.00
AVG Anti-virus plus Firewall Price: f 81.00
Computer hardware
Quality products at great Prices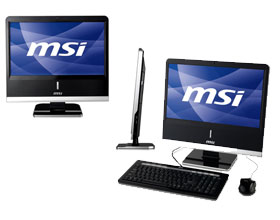 MSI All-In-One PC
18.5" WXGA 16:9 LCD; All-I-One System,
Intel Atom N270 Processor, Intel 945GSE+ICH7-M
1Gb DDR@ memory, 160Gb (2.5" SATA HDD) Built-in DVD-RW DVD Burner, Built-in Intel GMA950 Video, Up to 228MB, Built-in HD Audio, Stereo Speakers, Built-in Webcam and Microphone, Microphone and Headphone Connection 802.11b / g Wifi, 10/100/1000 Gigabit Lan, keyboard and mouse, wall mountable with windows XP Home w/COA.
Price: f 1575.00
Not just a monitor, Their is a PC Inside It !
This pc is not only cheaper then traditional computers but it also saves space on your desk and it uses 86% less electricity than traditional PC's..

Back to School Special
AMD Triple Core Phenom X3 8650, 2 GB Memory, 320GB SATA HDD, 256 MB Geforce Shared Video, 10/100 ethernet, keyboard & mouse/ speakers with windows Xp Home.

Price: f 1299.99

Thinking Cheap ?
AMD 3000+ Sempron, 1 GB Memory, 80Gb SATA HDD 22X DVD-RW DL Burner, 10/100 ethernet, keyboard, mouse & speakers with windows Xp Home .

Price: f 999.99

Acer Aspire one 8.9 Inch netbook
1.6Ghz, 1GB memory, 16Gb SSD, Webcam Wifi & fast ethernet with Windows Xp Home
Dimensions: 1.1" H x 9.8" W x 6.7" D Color: Black/White/Blue/Brown

Price: f 960.00